AFC Championship Game Open Thread
January 18th, 2015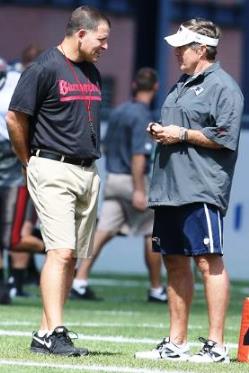 Ahh, it's Championship Sunday! Great football is here. What an epic comeback by Seattle! Joe picked that game right.
Now it's time for the Patriots and Colts in the AFC. Joe's confident it will look nothing a 2014 Buccaneers game.
Kickoff is 6:40 p.m. on CBS.
Joe expects the Patriots to roll in a big way here, much like they did against Indianapolis early this season. The Patriots are a better team now, and the Colts are playing over their heads.
Joe's going to call New England 35, Indianapolis 21.
Bang it here all game long in the comments section with fellow Bucs fans. Joe wishes cold beer and great barbecue for all.