Wake Up!!!
December 14th, 2014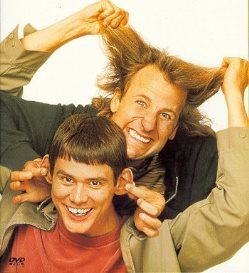 This information gets Joe so whacked out he just wants to ram his head through the wall. It is unconscionable.
Does the Bucs offense stick their collective heads in a urinal at halftime (and flush)? What is going on?
On the very first friggin' play from scrimmage in the second half, the Bucs get called for a false start by Garrett Gilkey.
On the very first mother-loving play!!! You cannot be serious?
In third quarters, it seems as if the Bucs take their share of dumb pills instead of IV fluids. This can't possibly be PEDs.
Last week on the very first play from scrimmage to start the second half, the team called a damned timeout! The week prior, twice on consecutive plays they have 12 men on the field.
Somewhere, there is a Pop Warner coach out there disowning the Bucs for lack of discipline. Even said coach's players are snickering at the Bucs (2-12).
The third quarter sees the Bucs go into Dumb and Dumber mode. Or is it dumb and stupid, to use a Lovie Smith phrase?
Then, there is more galling information from Thomas Bassinger of the Tampa Bay Times. It will make you mental.
With McCown's fumble, 1st turnover of day, #Bucs fail for 8th straight game to score pts on 1st possession of 2nd half. #TBvsCAR #Panthers

— Thomas Bassinger (@tbassfootball) December 14, 2014
.@jprowell @JoeBucsFan Haven't had 1st down on 1st possession of 2nd half for past four games. Last time: vs. Washington. — Thomas Bassinger (@tbassfootball) December 14, 2014
This is just mind-numbing and unacceptable. Whatever the Bucs are drinking or eating at halftime, they need to stop and change right now. Well, maybe not. Let's not screw with the first pick in the draft, huh?
Next year, when there is a new offensive staff, keeping collective heads out of rear ends at halftime should be priority No. 1.