Stupid Or Dumb?
December 2nd, 2014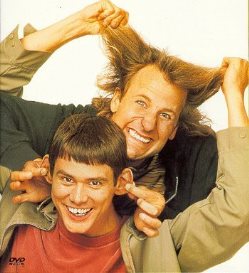 It seems Bucs fans have reached their boiling point after Tampa Bay did its best on offense to lose a very winnable game against the Bengals.
The defense played just fine. The offense, well, it was like watching a Three Stooges flick at 2 a.m. after about eight beers.
The defense picked off puking Andy Dalton three times in the first half – three! The defense gave the offense many short fields.
What did the offense do all too often? It went backwards, as if the red zone was laced with the MRSA. Joe is starting to think the offense has an aversion to the red zone, like when a dog smells something it doesn't like and walks away.
Well, Joe's good friend "The Big Dog," Steve Duemig, has had enough and he lashed out at the offense and coaching staff for ruining another football Sunday with penalties and someone not being able to count to 12.
In his monologue Monday, Duemig took no prisoners in harping on Lovie Smith's postgame theme, using the words "stupid" and "dumb" to describe some of his players' actions.
"It is just incredible to watch every Sunday: The holding, the cut-blocking or you have a guy reporting as a tight end and continues to false start for not lining up on the line of scrimmage — how many times did we see that [Sunday]? — or your ghost of a left tackle who continues to false start every stinking week. And it always, constantly puts the offense behind the chains. It cannot operate from back there. Twelve games in and this offensive line is no better than the first week of the season. I mean seriously! …

"Somebody is not coaching someone. When you make the same mistakes over and over and over again — undisciplined. You have heard McCown's voice for how long? The cadence should be known to you guys and yet you continue to make the same mistakes over and over and over again."

"[Lovie] used two words: stupid and dumb. Dumb is your self-described undisciplined penalties. the same mistakes over and over and over. Dumb is your entire staff does not notice 12 men on the field twice — TWICE!"
There is not really more to add here. Duemig is right on the mark.
Remember, to hear unbridled Bucs talk today, Joe joints Duemig for the "JoeBucsFan.com Hour" live today at 5 p.m. Make sure you adjust your schedule accordingly.
To hear Duemig's full rant, click the arrow below. Audio courtesy of Joe's friends at WDAE-AM 620.