Quiet Key To "Woodshed" Beating By Packers
December 18th, 2014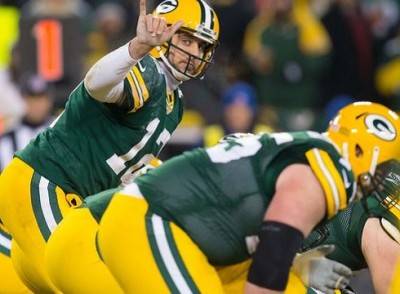 Leave it to a former Buccaneers quarterback to make a great point backing up his assertion that Tampa Bay is in for a painful "old fashioned woodshed" beating at the hands of the Packers on Sunday.
Former Bucs QB Shaun King, one of three QBs to lead Tampa Bay to the NFC Championship game, noted that Aaron Rodgers and the Packers offense only struggle when they're in a loud environment. Green Bay's only losses — and roughest offensive showings — were all on the road: Seattle, Detroit, New Orleans and Buffalo.
That's three raucous, sold out dome stadiums, plus a Buffalo crowd crazed by having a solid team for a change.
Speaking on Ron and Ian this afternoon on WDAE-AM 620, King said the noise limits the Packers and stifles their offense.
"They can't check in and out of plays at the line of scrimmage," King said.
Of course, King knows the Packers will be looking at a virtual home crowd on Sunday, with 30,000+ Packers fans in the house at the Stadium on Dale Mabry Highway.
"This could get ugly. I'm looking at 38-10," King said.