"Mike Evans Is A Baby Mutant"
December 12th, 2014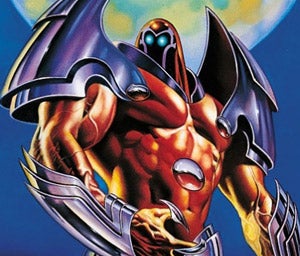 Freakish ability usually separates NFL legends from simply great NFL players. It's like that at nearly every position.
One prominent Buccaneer calls those guys "mutants."
Gerald McCoy may be considered a mutant talent with his extreme get-off at the line of scrimmage, but maybe not. However, McCoy says he's currently playing with one "mutant," Lavonte David.
McCoy rattled off a list of NFL superheroes on the Buccaneers Radio Network this week, when discussing facing Calvin Johnson last Sunday.
"When you've got a mutant, you're already at a disadvantage.  … 3-on-1, advantage Megatron," McCoy said.
Bucs rookie Mike Evans, McCoy said, is almost in that class.
"He's a baby mutant. He's not a full grown mutant but he's getting there," McCoy said of Evans.  I mean, the kid is special, and he doesn't even realize it yet. I watched him play when he was in college, and before I even knew we'd have a chance to get him I said, 'Man, I don't know who that kid is, No. 13 for [Texas] A&M, but he's special.' When we had an opportunity to get him, I was really excited. And he hasn't disappointed, man."
Yes, Evans is that talented, has been from Day 1.
Imagine what could be if Evans gets in a rhythm one day with a starting caliber NFL quarterback.