Gerald McCoy On Fire
December 6th, 2014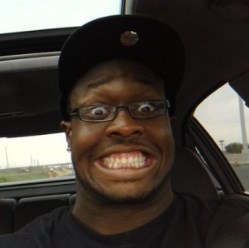 The other day when Bucs stud defensive tackle Gerald McCoy had his weekly press briefing — it grew so large the Bucs had to move it out of the locker room and into the press conference room because so many members of the local pen and mic club surrounded GMC's locker that other players couldn't get to theirs — the last question posed to GMC was his forever connection to the guy drafted one spot ahead of him, fellow Big XII product and defensive tackle, Ndamukong Suh.
GMC reacted in near shock.
He thought surely that would be the very first question asked.
Currently, there is no comparing GMC and Suh. GMC is better. First, consider Suh is playing on a defensive line that is significantly better than the Bucs'. Second, just look at the numbers, and GMC is in a different category than Suh.
This season, GMC is second overall for defensive tackles in sacks with 8.5. Marcell Darius leads with 10. Suh is not in the top five.
In the past three seasons, 2012-2014, GMC has 23 sacks, tied with Darius for most sacks by a defensive tackle. Suh is not among the top five.
So any reasoned, sober person can see, GMC is a better defensive tackle than Suh.
So many Bucs fans — and for so long — wanted to drag former Bucs rock star general manager Mark Dominik through the streets for drafting GMC. What say you now?