"Adds More Juice To The Game"
December 17th, 2014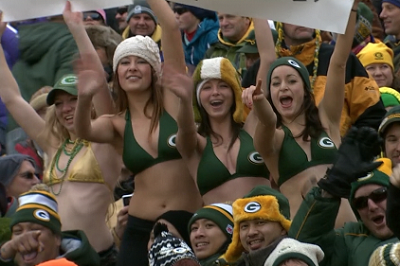 Prepare for at least 30,000 cheese-infused, green-clad Packers fans to the Stadium on Dale Mabry Highway on Sunday.
Expect it to be as ugly as the Steelers-Bucs game in Tampa in 2010, or the last Bucs playoff game.
That's right. Joe's still scarred by the enormous sea of blue in attendance for the Bucs-Giants playoff game in January 2008.
Don't worry, though, Josh McCown is used to playing for franchises that don't win a lot of games and are invaded by opponents' fans. McCown said this afternoon at One Buc Palace that his seasons in Arizona (2002-2005) got him used that kind of home-game-turned-road-game experience.
"It adds more juice to the game," McCown said today.
So there you have it, Bucs fans, McCown knows how to handle a hostile home turf.
Keep calm.