Red Alert Zone
November 30th, 2014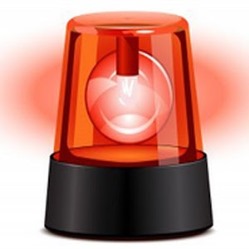 Usually, when an offense enters the red zone, it's a great thing and an alert for the defense.
With the Bucs offense, the opposite is true. It is the offense that that causes strife and indigestion.
Entering today's game at the Den of Depression, the Bucs possessed the worst red zone scoring percentage in the NFL at 71.4 percent. Joe hasn't figured out what the new percentage is, but it has to be nauseating. Consider what the Bucs did when they reached the red zone today:
The Bucs entered the red zone three times today. They scored all their points while in the red zone: two field goals and a touchdown. On the two drives where the Bucs had to settle for a field goal, the drives were blown up by penalties.
Whenever the Bucs got into the red zone, it seemed all in the Den of Depression were waiting for something bad to happen. It always does.
If just one of those two field goals was instead a touchdown, you have a win today from your Buccaneers. But because they are so undisciplined, the Den of Depression has yet to see a win this season.
Your 2-10 Tampa Bay Buccaneers.