About Michael Johnson
November 9th, 2014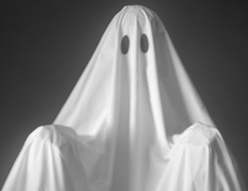 Well, Joe has to applaud Lovie Smith today. No, not for anything he did in outwitting (?) Dixie Chicks coach Mike Smith. Joe isn't sure that ever happened.
But Lovie, despite his decision to drop $24 million guaranteed cash in the lap of ghostly defensive end Michael Johnson, finally sacked up and decided no matter what he was paying Johnson, he could no longer justify putting him on the field.
Johnson was inactive, officially with a mysterious hand injury. The Bucs' apparition, who has been invisible for weeks, gave way to Jacqueis Smith. While Smith didn't make anyone forget Simeon Rice, he did have two tackles and a hit on Dixie Chicks' quarterback Matty Ice.
Compared to the results Johnson put up, Smith had a Pro Bowl-type of performance this afternoon.
Yes, Lovie said all year that Johnson was hobbled by an ankle injury he suffered in the season opener. Joe knows for a fact Johnson was hurt back at Pittsburgh but sucked it up for two sacks (one where he was totally unblocked).
Since, you needed a microscope to find Johnson. Joe argued if he was this hobbled, Lovie needed to get him off the field because he was virtually useless.
Joe is happy Lovie had the courage to do this, and that the move produced a modicum of results from the right defensive end slot.