Report: Mike Evans Will Play
October 12th, 2014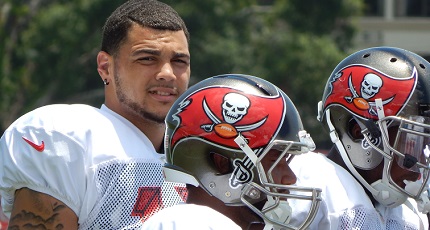 The Buccaneers' rookie first-round pick didn't fully participate in a practice all last week, but it seems his groin is good enough to test in live competition this afternoon against Baltimore.
Per NFL Network super insider Ian Rapoport this morning, Evans will suit up today. He'll join Vincent Jackson, who also was listed as questionable through the week, though Jackson often misses practice time to preserve him for Sunday.
Evans' presence, assuming he's healthy, should help open up the offense. He proved in Pittsburgh two weeks ago that he's a real-deal threat.