Re-Live Victory, Glennon Fever At 1:30 P.M.
October 1st, 2014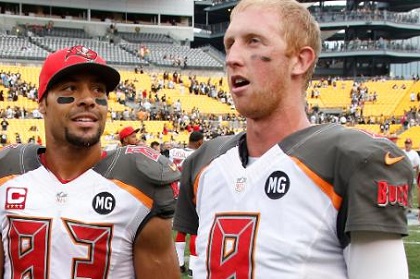 That quarter smile you couldn't wipe off your face on Monday, that pride at the office, the lack of shame walking through Publix, that's the sweetness of victory.
And you can re-live all that at 1:30 p.m.
That's when NFL Network will show a condensed replay of the Tampa Bay Buccaneers' thrilling win at Heinz Field.
What a great way to enjoy lunch while read your favorite Buccaneers blog with all the news and nuggets of the day.
Joe suspects that watching the close of that game again might even drive some wealthy fan to purchase a Bucs luxury suite. If so, feel free to invite Joe.