Ravens 48, Buccaneers 17
October 12th, 2014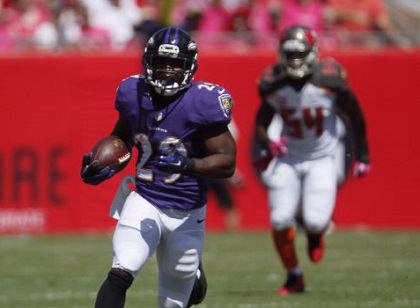 This one's on you, Lovie Smith.
You emphatically told media last week that your current Buccaneers are a better team than the last time they were in town for a home game back in September.
You were so wrong.
Lovie's beloved Bucs didn't show up today. Spin today's game however you wish, Tampa Bay is not responding to its head coach.
It's a problem.
No, Joe's not putting Lovie on the proverbial hot seat, but the Bucs are in trouble. Joe's seen quit in teams before, and the Bucs sure had that feel about them today.
How does this happen at home? How??
The failures are in all phases of the game. There were even two drops (Mike Evans followed by Vincent Jackson) on the Bucs' final drive.
Sad, sad times.
Stick with Joe all through the day for much more on todays' epic debacle.