It's Not The Running Backs
October 15th, 2014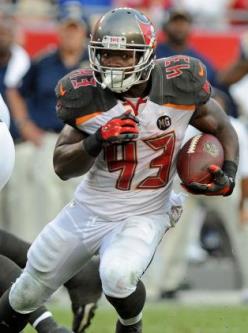 Offensive line coach George Warhop talked to media today and wasn't willing to share the blame for the Bucs' struggling running game.
Warhop went out of his way to praise Bobby Rainey's success and Doug Martin's effort and insisted they're running hard. The running game failures aren't on them, Warhop said.
Here's a couple of minutes of Warhop's chat below. He touches on a few subjects. Audio via WDAE-AM 620.