"Hawk Radio" Reveals Anthony Collins' Fire
October 3rd, 2014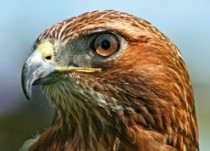 Joe loves "Hawk Radio," aka Total Access with Dashon "Hawk" Goldson on the Buccaneers Radio Network.
Why? Because it's not some sterile, washed out boring, vanilla, toe-the-company-line player or coach show.Hawk isn't afraid to deliver, and host Ronnie Lane asks good questions. What a concept!
Last night, during the WDAE-AM 620 broadcast, Lane asked Hawk whether there was anything different about what was said in Saturday night team meeting before the thrilling Steelers comeback win.
Hawk said he didn't want to touch on private team happenings but "I'm going to let you in "anyway."
"There was some things said. One of our players, Anthony Collins came in, you know, I guess he was feeling some type of way about [the Atlanta game] and the team and what's going on," Hawk said. "And he said what he had to say, and it was true. He was telling guys, 'you have to play out here and you've got to play with passion.'"

Hawk went on to say Collins shared experiences from his Bengals days and delivered the message that despite the road game, "we gotta bring our home fire to the end."

" He kicked it off, man. He kicked if off Saturday night, came in Sunday and it just carried over."
Joe has written before about how Collins appears to be one of the most emotional players on the team after a game — moved to tears after the Rams loss and jacked up in Pittsburgh.
If (big if) the Bucs season turns around with a win in New Orleans on Sunday, one possibly could trace the turning point to Collins' team address.