Bucs At Saints, Open Thread
October 5th, 2014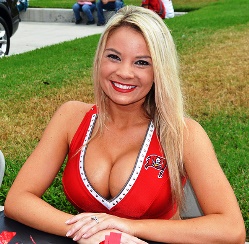 So here we go. Bucs at Saints at the (loud) Superdome. Just the intercom in the press box is blowing Joe's ears out.
The Saints are struggling. The Bucs have their issues. This is a big game for the Bucs. A win would both be a statement game for Lovie Smith, and keep the Bucs in contention for the division crown, an improbable thought just two weeks ago. That's how awful the NFC has performed played.
Bang it here with your Bucs comments through the game. This the place to be! In the neighborhood of 1,000 comments are expected. As always, you may e-mail links of game feeds among yourselves but posting a URL of an illegal feed can and will get you banned. Thanks, and go Bucs!