"You Don't Start A Quarterback Controversy"
September 24th, 2014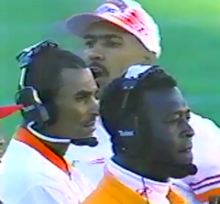 Lovie Smith friend and former mentor Father Dungy shared perspective on quarterback controversies on NBC Sports Network last night.
While Dungy, Ross Tucker and Jason Taylor were talking about the Dolphins' situation, Joe wonders how this chat could apply to the Bucs in the near future.
Here's the video cut below.