Unleash The "Cannon"
September 25th, 2014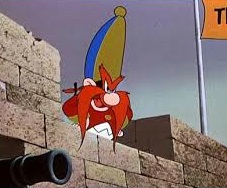 We have had the opportunity to be around Mike [Glennon] and Josh [McCown] quite a bit now, meeting rooms, not just the practice field. And, you know, when you look at the top things we look for in a quarterback, No. 1 being intelligence, No. 2 being accuracy, No. 3 being toughness, and then the fact that both of these guys have a strong arm, particularly Mike has a cannon. — Bucs general manager Jason Licht. — May 2014.
Who could forget Jason Licht's memorable cannon chat? And now cannon data has emerged as the second Glennon era begins.
Rotoworld.com fantasy and NFL guru Evan Silva shared telling numbers from the stat masters at Pro Football Focus. These spreadsheets support the Bucs airing letting loose plenty bombs at Heinz Field on Sunday.
In 2013 @PFF gave Mike Glennon 4th best accuracy % on 20+ yard throws among QBs with 45+ attempts. 7 TD, 1 INT. Hope he can save VJax/Evans.

— Evan Silva (@evansilva) September 24, 2014
Joe's not much of a numbers guy, but those above sure look pretty for No. 8, considering his deep threats for much of last year were Vincent Jackson and now unemployed Tiquan Underwood.
If Glennon is to have success downfield Sunday, the 2014 version of V-Drops V-Jax must disappear and Austin Seferian-Jenkins' bum ankle will have to heal in a hurry.
Unleash the "cannon!"