"Time" Is Everything
September 26th, 2014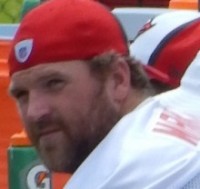 Joe's got two names for you: Logan Mankins and Anthony Collins.
If the men protecting starter Mike Glennon's blind side show up and earn their giant salaries in Pittsburgh on Sunday, then the Bucs should have a prayer.
If not, well, Glennon is going to stand out like the statuesque figure he is. There will be plenty of Glennon quickly entering a fetal position — rather than throw stupid interceptions like Josh McCown did during his short career as the Bucs starter.
Longtime WTSP-TV, Ch. 10 sportscaster Dave Wirth makes this point and several more in his weekly, exclusive JoeBucsFan.com look at Sunday's matchup.
Enjoy!