Prime Time College Football, Open Thread
September 6th, 2014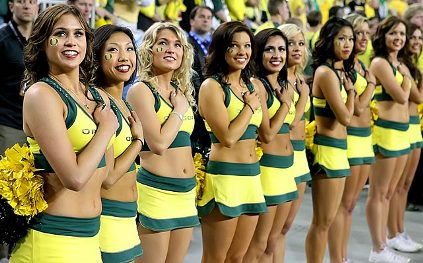 With one exception, Joe was not enamored with the afternoon games. Blah. When the SEC has patsy week, it's bad. War nine-game conference schedule SECers.
Tonight features two heavyweight bouts. First ,of course, is Oregon hosting Sparty. The B1G versus perhaps the second-best conference in the land to the SEC (but don't tell that to folks in the plains. They are convinced the Big XII is the second-best).
Lastly, sadly, you have the end of an era. Michigan vs. Notre Dame. Overall, Joe thought conference realignment was good for the game. It's no excuse how the Irish are now ducking Michigan. They can easily keep the series going.
Oh, yeah, Florida State has a practice game tonight, too.
Bang it here for your drunken comments about tonight's games.