Lovie Won't Name Glennon The No. 1 QB
September 29th, 2014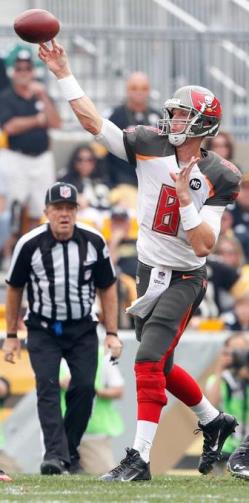 The question came quickly this afternoon at Lovie Smith's news conference, and the head coach wasn't biting.
Lovie, if Josh McCown is healthy next week, is he your starting quarterback or is it Mike Glennon?
"You're asking me to name our starting quarterback right now?" Lovie responded.
Lovie went on to say he sees who's available at every position and makes decisions appropriately.
The head coach also said Glennon did what was expected of him in the thrilling win against the Steelers..
"When you're labeled 'quarterback of the future,' that's what you're supposed to do when you come out," Lovie said.
Joe doesn't get why Lovie won't go all-in with Glennon, considering the Josh McCown Experience failed.
Apparently, Lovie wants controversy.