Look In The Mirror!
September 22nd, 2014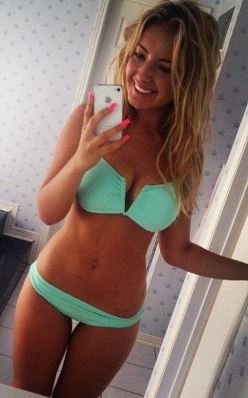 The Bucs didn't block well Thursday night. They sure as hell didn't protect the ball very well. They certainly didn't tackle very well. Other than that, the Bucs played OK in the seal-clubbing by the Dixie Chicks.
Even Lovie Smith said he began scrutiny with the coaching. Everything is on the table, he said, as far as what changes may come.
Anthony Becht offers a simple starting point for the Bucs, specifically the players: Look at yourself in the mirror. The former Bucs tight end, writing for Buccaneers.com, suggests each player be honest with himself and ask what he can do better.
BE OVER CRITICAL OF YOURSELF
After a tough stretch of games for me as a former player I needed to critique myself harder. Find something to better my game in practice each day. Review the tape harder to find out what I could do as and individual to be better on Sundays to help my team win.
That would be a start.
Face facts. What can each Bucs player do to get better? Defensive linemen other than Gerald McCoy and Clinton McDonald? How about a sack. Mark Barron, how about covering a tight end once. Offensive linemen? Sell out as if each time your quarterback drops back, if an opponent touches him, you can't eat for a day. Running backs, fumble once and you have to run until you puke after the next practice.
If each player tries harder, makes one more play each game, maybe the Steelers won't be leading by 30 points at halftime Sunday.
At some point, it begins and ends with the guys on the field.