Here Are Some Analytics For Ya
September 16th, 2014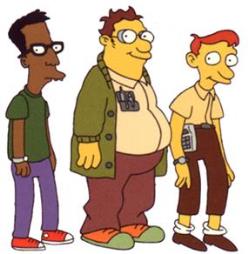 Bucs coach Lovie Smith professes to be a stats guy, an analytics kind of guy. And the Bucs even hired a guru to lead a growing department that only crunches numbers and works Excel spreadsheets.
Since Sunday, Bucs fans are still griping about a run called on 3rd-and-7 from the Lambs' 9-yard line.
Joe can see both sides of the coin here. If, as the Bucs organization has bragged about for months, you have the Dunkaneers, then you exploit those weapons in the red zone, especially when they have such a height advantage over the puny Lambs corners.
Of course, Bobby Rainey was having a helluva day and Joe also likes the element of surprise, and yeah, running at that point is somewhat of a surprise. Sadly, the play seemed more of a statement that Lovie doesn't trust his hand-picked quarterback than it did catching the Lambs defense off guard with a run.
Since Lovie is so fond of analytics, he may appreciate the following: Greg Auman of the Tampa Bay Times decided to go all statgeek to determine what may have been the best strategy at that down-and-distance.
So how rare is it to hand off to a running back on third and 7? The Bucs had 21 third-and-7 plays last season, and they didn't hand off to a running back once — 17 passes, 3 sacks and one Mike Glennon scramble. They completed 10 of those 17 passes and converted on five of those 21 opportunities.

Across the NFL, there were 547 third-and-7 plays in the NFL, and in exactly two (2) of them did a team hand off to a running back and gain those 7 yards or more. Teams opted for passing plays 89 percent of the time, with QB runs accounting for two-thirds of the non-pass plays. Out of 547 plays, the ball was handed off to a running back just 21 times, and again, found success just two times in those 21.

Even those two successful RB runs on third-and-7 plays were odd circumstances. One came with 23 seconds left in the first half and Carolina at its own 23-yard line, and Jonathan Stewart ran for 10 yards when all the Panthers likely wanted to do was go into halftime. The other came against the Bucs in the final game of the season, with the Saints leading 28-17 late in the third quarter and Pierre Thomas getting an 8-yard touchdown on third and 7.
Again, Joe has no problem if the team was trying to run a hot hand with a hot running back and trying to catch the defense by surprise. Still, the play smelled like Lovie was scared McCown was going to throw a pick, something he all but admitted in his postgame comments.
And if you don't trust your quarterback, then why is he even on the field?
As Sunday proved yet again, you let a team hang around, chances are you will get burned. And the Bucs got burned, by a third-string slug who was a walk-on at Southern Miss.