Gholston Rose To Challenge; Bowers Didn't
September 15th, 2014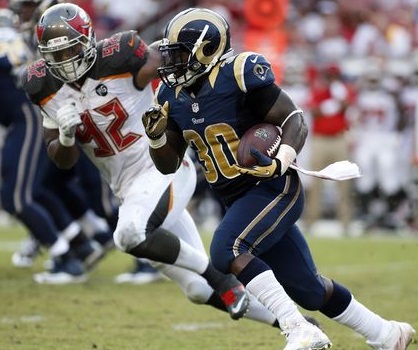 With Michael Johnson nursing his ankle and Adrian Clayborn out for the year with a blown bicep, the Bucs rolled out William Gholston and Da'Quan Bowers as their starting defensive ends yesterday — and the results were predictable.
Gholston really flashed relentless hustle and standout effort at times. He finished with six tackles, four solo, including a sack.
Bowers? Well, Joe had his eyeballs dialed in on No. 91 quite a bit and eventually had to stop. Bowers looked like Michael Johnson out there.
Bowers primarily was at left defensive end, with Akeem Spence playing plenty inside as Clinton McDonald slid over to cover for injured Gerald McCoy (broken hand).
The Bucs are darn thin at defensive end, but Gholston did a lot of good things, enough to keep Joe feeling very positive about Gholston, who finished last season on a high note and might be better than Clayborn already.