Clean Up The Little Things
September 27th, 2014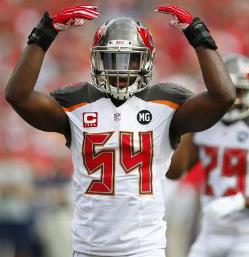 Coaches like to talk about how, if players do the little things right, bigger things will follow. And it is true.
Last week the Bucs turned the ball over. Those can be stopped. The Bucs had stupid penalties. Those can be stopped. Bad tackling? Freaking wrap up rather than going for a kill shot. Simple.
In this week's preview of the Bucs-Steelers game, Emory Hunt, the Czar of the Playbook, gives an in-depth look at the fourth game of the season for the Pewter Pirates.