Panic!
August 13th, 2014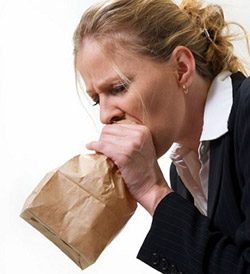 Bucs fans are "this close" to hitting the panic button over the state of the offensive (keyword) guards, and it is only Aug. 13. Man, Joe doesn't know what Tampa Bay fans will do if the line collapses Saturday against Miami anything close to the way it impersonated turnstiles last week at Jacksonville.
The hyperventilating over the offensive line has even taken Joe aback. Wow. It is as if fans will storm the pirate ship Saturday in order to jump off it.
It seems ornery Alan Dell of the Bradenton Herald is about to join them. He, too, thinks the offensive line is a sieve. And if the Bucs are to win a handful of games this season, Dell believes drastic measures must be utilized. In a hurry.
NFL top cop Roger Goodell says Richie Incognito is doing his best to reform himself. The Bucs offensive line didn't scare anyone except their own guy behind center against the Jacksonville Jaguars in Friday night's preseason opener.

But Bucs head coach Lovie Smith, who shipped last year's offensive line out of town, says not to worry.

We want to believe Lovie. We want to have hope, but Jiminy Josh Freeman it's hard.
Here is the thing: The Bucs did not gameplan against Jacksonville; Lovie plans to use a little game planning against Miami. Against the Jags, Lovie wanted the offensive linemen to go one-on-one against the  defensive linemen. Sort of a brutal test to see how each man fares.
The Bucs will not use strictly a man-on-man tactic for their offensive linemen during the regular season. Not even a two-bit high school coach would pull that kind of stunt.
Joe firmly believes the Bucs offensive line will improve. And it is very possible that the starting guards on the offensive line come Sept. 7, when the Bucs host the Stinking Panthers aren't even on the current Bucs roster.
Relax Bucs fans and have a cold brew.