Demps Dumped
August 30th, 2014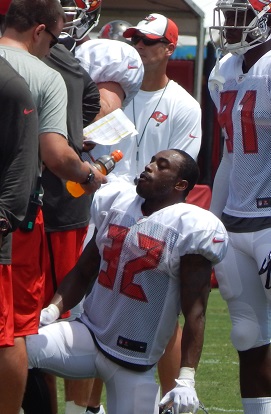 Final cuts are coming by 4 p.m., and the Bucs officially have eight to go. However, reports leaking out via various sources claim track star/former Gators running back Jeff Demps has gotten the boot.
For weeks, Joe's been clobbered by many for suggesting Demps offered little more than a step in open space on his peers and bad hands, plus the same poor returner skills he showed in previous preseason and regular seasons.
Joe suspects Demps is a good bet for the Bucs practice squad.