"Definitely Think We're An Eight, Nine-Win Team"
August 28th, 2014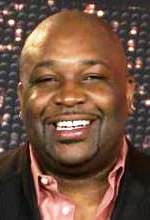 NFL prediction season is about to hit its full swing in a matter of hours, but one former Buccaneer is ready to call Tampa Bay's 2014 campaign right now.
This homegrown, lifelong Bucs fans has put his cards on the table.
He is former Bucs quarterback Shaun King, who now works for NBC Sports and Yahoo! Sports. One of three QBs to lead the Bucs to the NFC Championship game, King says he feels Tampa Bay is an 11- or 12-win team but explained that's too lofty a call because the Bucs have so many new free agent signings.
"History says it will be next year," King said on the Ron and Ian show on WDAE-AM 620 this morning. "I definitely think we're an eight-, nine-win team" for 2014.
A former teammate of Josh McCown, King said he's like what he's seen from McCown when he's had pass protection in preseason. And King said he's spent time with McCown since he the Bucs signed him and is impressed by McCown's maturity.
King didn't have to talk much about the Bucs defense. Joe can't imagine there's a fan out there that can't see it's a playoff-caliber unit.