Da'Quan Bowers Watch Continues
August 18th, 2014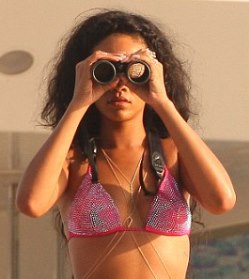 For players on the bubble, the next two weeks are critical. NFL teams must shave their rosters to 75 players on Aug. 26 at 4 p.m., the first of the two major cut down dates. NFL teams must be at the regular season-mandated 53-man roster on Aug. 30.
Sometimes, if teams believe they have to move on from a veteran, they will release said player early, almost as a favor to provide plenty of time and options to latch on with another club.
In Joe's eyes, this week is crucial for 2011 second-round pick Da'Quan Bowers. The oft-injured Bowers, who has been called out twice in as many years by different coaching staffs for being out of shape, apparently came into this summer's training camp in shape. After recording the best series of his checkered career in the first preseason game at Jacksonville, Bowers became injured, yet again.
Either this guy is out of shape or hurt, or both. Bowers, who is in the final year of his four-year contract, is scheduled to make $900,768, per Rotoworld.com.
So it would behoove Bowers to blow up against the Bills this week much like he did two weeks ago against the Jags if he wants to keep his Tampa work address. Playing Saturday may not happen, however, per Greg Auman of the Tampa Bay Times.
Bucs DE Da'Quan Bowers still slowed by a groin injury. Unsure when he'll return to practice or whether he'll play at Bills on Saturday.

— Greg Auman (@gregauman) August 18, 2014
Again, if Bowers doesn't produce and continues to languish on the sidelines with some ever-present malady, the only way Joe can see him surviving is if Bucs coach Lovie Smith is totally smitten with speed. Bowers has that and has been working at defensive tackle and Lovie believes speed is an advantage there.
Though a really nice guy, Bowers has been anything but dependable much less productive in his Bucs career. The NFL is all about production.
As Joe wrote earlier, you cannot be productive watching games just like a fan. If Bowers cannot go against Buffalo, the only question remaining is how much patience does Lovie have with Bowers and his constant for nagging injuries and his $900,000 salary with two cutdown dates looming in the next 12 days?