"Buyer's Remorse?"
August 20th, 2014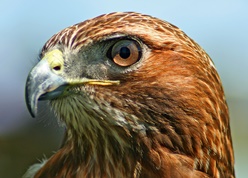 Tampa Bay will shovel $9 million into the vault of safety Dashon "Hawk" Goldson this season.
Joe's raising a late-morning cold one in hopes Hawk has a phenomenal year, because that's likely what it will take for him to wear Bucs colors next season.
There's no more guaranteed money after this season in Hawk's big contract he signed during the 2013 free agency frenzy. Next year, the Bucs could pay him the $8 million or so in his contract or wave goodbye, which would free up more cash for 2015 spring shopping.
Prickly Pete Prisco, senior NFL writer for CBSSports.com, believes the Bucs may already regret Goldson's price tag. Prisco included Goldson, who turns 30 next month, on his "All-Declining" team of 2014.
SS — Dashon Goldson, Tampa Bay Buccaneers: He can still pack a punch in the run game — too much sometimes — but I think he showed some issues in coverage last season. Do the Bucs have buyer's remorse?
Joe's not sure of exactly what to make of Goldson. He was banged up for a chunk of last season and not just from whopping fines and lost time courtesy of Roger Goodell.
Lovie Smith has raved repeatedly about Goldson's intelligence and how he's another coach on the sidelines. That's very nice, but not even Lovie earns $8 million a year.
Goldson will need a big season to keep in earning top dollar in Lovie's defense. General manager Jason Licht has said he's all about "value," and a safety at Goldson's pay simply isn't worth it unless he's a flat out superstar.