Video Glimpses Of Day 1 Bucs Training Camp
July 26th, 2014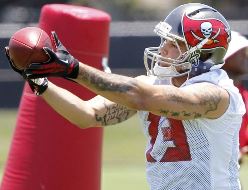 Joe knows there were many, many, many Tampa Bay fans who wanted to watch the Bucs as training camp began Friday afternoon. For a variety of reasons, not all fans could attend. Joe gets that.
What impressed Joe was, after the first lightning delay that lasted about two hours, the vast majority of the fans stuck around. That was impressive.
Below, per the Bucs' official Vine account, here are some glimpses of the first day of training camp, albeit, shortened.