Two Or Three?
June 2nd, 2014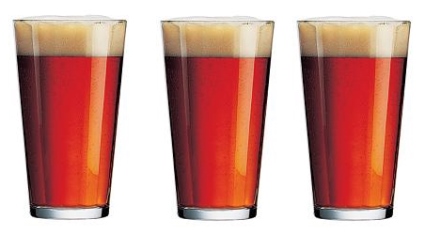 So, will it be two or three? That's what Joe's bartender often asks (the answer, depending on who is driving, is often woefully under-calculated.).
But when it comes to Bucs quarterbacks, the question is more relevant. Will Bucs coach Lovie Smith keep three quarterbacks on the regular season-53, or is he more apt to keep but two? Depends who you ask.
Woody Cummings of the Tampa Tribune seems to believe Lovie will only carry two, so he Twittered.
That's what Lovie's long-time history suggests. Short-time history different. RT @Chromtyme: @RCummingsTBO I believe they will keep 3 qbs.

— Roy Cummings (@RCummingsTBO) June 2, 2014
And we all know who those two will be, barring injury: knighted starting quarterback Josh McCown and the quarterback of the future, Mike Glennon.
(Column intermission: Doesn't "quarterback of the future" label seem like some appliance advertisement out of the 1960s? You know, car of the future, oven of the future, iron of the future, washing machine of the future.)
Now the question is, which of the Bucs' camp meat quarterbacks will find their way on the Tampa Bay practice squad, the pride of Northwestern Mike Kafka or video star Alex Tanney? Joe has a hunch Tanney, as some other NFL team may lap up Kafka on the open market come September. He also may not be eligible for the practice squad. .