Always Dealing
June 11th, 2014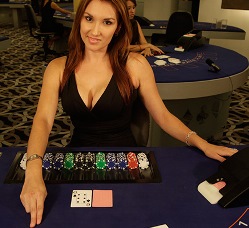 Bucs players near the bottom end of their depth charts might never want to purchase a home in the Tampa Bay area.
Sure, they may make the 53-man squad. But if a player finds himself on the inactive list on gameday, he may either want to get his act in gear or have a U-Haul number on his cell phone contact list.
In an interview with KGME-AM 910 in Phoenix yesterday, Bucs general manager Jason Licht spoke about how to build a team. One thing he learned from working with Arizona general manager Steve Keim was to always hunt for guys walking the streets to help your team, no matter what week it is during the NFL regular season, much less the offseason.
Licht plans to practice that philosophy here in Tampa Bay.
"We're trying to amp that up, too," Licht said. "It showed results for us last year in Arizona and we think it has showed results in Tampa, too. I think you need to. There needs to be constant evaluation of what is out there. If you sit static with that 52nd or 53rd player and he has no upside, there is no reason why you shouldn't bring someone in who has an upside."
Licht noted that his predecessor, former Bucs rock star general manager Mark Dominik, practiced this philosophy as well, but Licht plans to ramp it up.
So for Bucs players who just barely make the cut late this summer, don't consider the Tampa Bay area your permanent residence.