Psychological Standout: Johnny Manziel
May 7th, 2014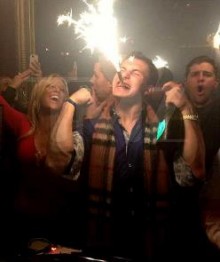 Very interesting pre-draft nuggets in this WDAE-AM 620 interview of longtime NFL Insider Chris Mortensen.
The ESPN talking head broke the story of Josh Freeman being drug tested, and now "Mort" explains he's learned that potential Bucs target Johnny Football has scored extremely high marks in extensive psychological testing that NFL teams rely on heavily.
Mort dives into that subject, along with how he believes Lovie Smith and Jason Licht have strong chemistry and the Bucs surely will go offense in the first round. He also breaks down other possibilities in the top-7 for various teams.
Joe recommends the listen, via his friends at 620wdae.com.