Lovie The Poker Player?
May 13th, 2014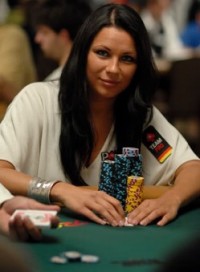 Not long ago, the Mike Glennon Mob was driven underground in shame, after the man who bears the group's name led the Bucs to the 32nd-ranked offense and Lovie Smith signed and declared Josh McCown the starting quarterback. It was as if the MGM had run off into the woods.
But last weekend, emboldened by Lovie, they returned more vocal than ever when Lovie declared Glennon the "quarterback of the future."
A crazed sect of the MGM, the Josh McCown Deniers, even went so far as to take Lovie's words and twist them into knighting Glennon as the Bucs starter for 2014.
Well, not everyone was buying this, and leading the Deniers is ornery Alan Dell of the Bradenton Herald. He believes Lovie is as masterful of a poker player as he is a defensive coach. Dell, apparently, has played his share of poker and doesn't believe Lovie has a loaded hand.
The Bucs play in a division that features quarterbacks Drew Brees, Cam Newton and Matt Ryan. Neither McCown nor Glennon have proven to be better than any of them.

It's time to call Smith's bluff. But you know he has an out. If a new quarterback falls into the Bucs' laps, he can say you never turn down a chance to improve any position.

And maybe he meant the future as a day, a week, a month or even a year.
Click the link above for Dell's entertaining read on how members of the Fourth Estate should never play poker with Lovie.
Yes, Joe's about tapped out with Glennon chatter, but Bucs fans love to talk quarterbacks and this seems to be a fluid story that will last through the summer. Stay tuned and buckle up.