Licht: Glennon "Has A Cannon"
May 13th, 2014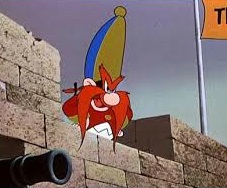 All the new Tampa Bay receivers better not give up on their routes a half-second early or have tender hands during spring practices and training camp. Why? Because the Bucs' quarterback of the future has a "cannon" for an arm, even better than Josh McCown's.
That's how Bucs general manager Jason Licht described Mike Glennon's prized appendage yesterday to the dean of Tampa Bay sports radio, Steve Duemig of WDAE-AM 620.
"We have had the opportunity to be around Mike [Glennon] and Josh quite a bit now, meeting rooms, not just the practice field. And, you know, when you look at the top things we look for in a quarterback, No. 1 being intelligence, No. 2 being accuracy, No. 3 being toughness, and then the fact that both of these guys have a strong arm, particularly Mike has a cannon," Licht said.

"Those are the types of quarterbacks that you want to work with now and in the future. And we feel like he's got real a bright future here, both of them, talking about especially Mike has a bright future down the road. So we felt like getting Mike Evans was going to make our quarterbacks better. We feel like he's a dominant player. It's a two-fold thing. Not only do we get a great player, but he makes our quarterbacks better."
Joe will be carving up more of Licht's revealing interview and will have the full audio here later.
Duemig questioned Licht on Glennon's arm strength, and Licht replied that the Bucs have the "better intelligence" and information that Duemig and others haven't seen or can't see.