$7 Million To Improve Food, Beer Service
May 6th, 2014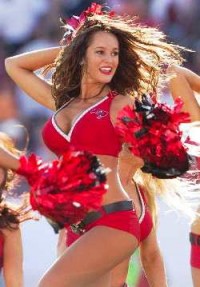 For those who can't stand gameday lines in the sweltering heat and having their most tantalizing food option being a giant turkey leg, great news has arrived.
The Buccaneers announced yesterday that the team is funding a $7 million overhaul of main concourse concession stands and adding four "beverage stations" called "Swashbucker Bar" in each corner of the Stadium on Dale Mabry Highway. Food variety will be enhanced significantly as a result, per the team's news release.
(No details yet on how you can order a sweaty cheerleader to your seat for visual enjoyment.)
Joe applauds Team Glazer for these moves, which are expected to be completed before the preseason and, hopefully, are part of a bigger push to bring the Super Bowl back to Tampa.
Joe suspects the easier beer gathering will help the Bucs' 12th man reach its potential. That's a good thing.