11th-Hour Extension Coming For McCoy?
May 5th, 2014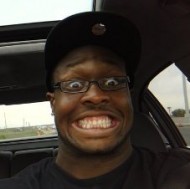 Draft week is an ideal time for a contract squeeze play, explains former Jets personnel executive Pat Kirwan.
And the Bucs have a critical cog in his contract year.
That would be Gerald McCoy, or as Lovie Smith calls McCoy, "the engine" of the defense.
Kirwan is an NFL insider for CBS Sports, co-hosts the popular Movin' The Chains on NFL Radio, and he spent time as a Bucs scout and coached linebackers under Monte Kiffin in New York. Joe greatly respects Kirwan's insight. So Joe was intrigued by Kirwan's recent CBS blog entry that detailed front office happenings as the draft approaches. This one got Joe thinking about McCoy.
5. Potential player extensions: I made some of my best deals in the last few days leading up to the draft. I remember bringing a good young running back and his agent into my offices two days before the draft and telling them I had a four-year extension on my desk or we were going to draft a running back in the second round. It wasn't a threat or a bad deal, but we were not going to let the club get into the last year of his deal and not have his replacement on the roster. He signed the deal and we skipped taking a back in that draft.
Joe realizes pie-in-the-sky Bucs fans think McCoy would never think of leaving his beloved Bucs, but that's just not the real world.
McCoy, set to earn more than $10 million this season, is in line for a whopping new deal or unrestricted free agency. Lovie Smith already has said a new McCoy contract must be a priority for Tampa Bay.
What makes Kirwan's premise interesting is that the Bucs have about $13 million remaining under this year's salary cap. They'll only need about a third of that to sign their draft picks. So there's plenty of cap flexibility to sweeten McCoy's 2014 contract and make a new deal work in the Bucs' best interests.
Could McCoy be squeezed by Lovie telling him and his agent the Bucs will draft University of Pittsburgh defensive tackle Aaron Donald if McCoy won't take a new deal immediately? It's not out of the question. Again, read what Kirwan wrote above, drafting Donald wouldn't mean the Bucs want McCoy out.
Joe would think McCoy's camp would want to see what kind of money Ndamukong Suh gets for his contract extension before they re-sign, but Suh's people could be playing the same game.