Report: Freeman To Sign With Giants
April 16th, 2014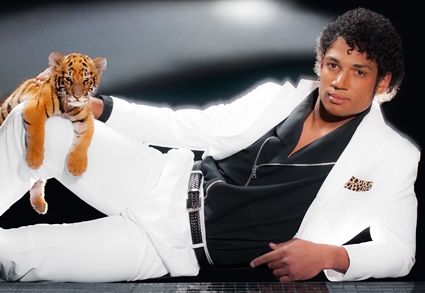 Future Hall of Fame coach Tom Coughlin appears to be ready to place his trust in former Bucs franchise quarterback, sleepy, leaky Josh Freeman.
BSPN is reporting Freeman, 26, is about to sign a contract with the Giants following his workout yesterday in New Jersey. The reason Joe references Coughlin's "trust," is because Eli Manning's health is a bit of a question mark. Freeman is not just training camp meat in this situation.
Manning, 33, had ankle surgery this month and the Giants start their offseason program next week.
It's quite an endorsement for Freeman to have Coughlin want him. Coughlin has long and close ties with former Bucs offensive coordinator Mike Sullivan and former Bucs quarterbacks coach John McNulty. There's no way Coughlin didn't reach out those men for their take on the man who was defrocked by Greg Schiano and subsequently acted up and forced the Bucs to release him.
Do you think Coughlin would desire Freeman if he thought No. 5 was going to be a crybaby around a tough coach? Heck, Coughlin's more of a hardass than Greg Schiano?
Perhaps Sullivan and McNulty didn't paint Freeman as the villain in the Schiano-Freeman feud?
Also, there's another indirect Giants tie to Freeman. New Giants offensive coordinator Ben McAdoo spent the past handful of years in Green Bay, where he worked alongside Packers QB coach (and former RBs coach) Alex Van Pelt, who just so happened to spend the 2010 and 2011 seasons with the Bucs molding Freeman as his QB coach.
There are a lots of intriguing connections here, but none take away from Freeman needing to resurrect himself from NFL train wreck status. Whatever happened to him in Minnesota last season made him an outcast in most NFL circles. He'll need to earn his way back to relevance.
Freeman's got so much to prove, and now he'll have to do it under the biggest NFL spotlight. It sure will be interesting to see how the New York media comes after him like sharks circling a wounded sea lion.
asd
asd