Lovie Talks Johnny, Praises Accuracy
April 25th, 2014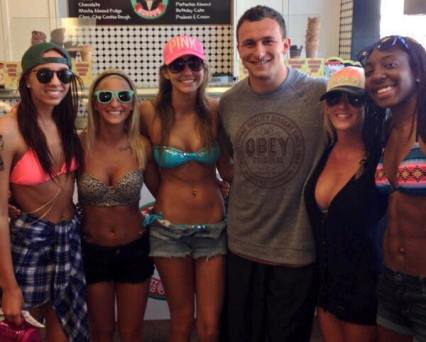 Joe will let the video do the talking here.
Joe saw this for the first time yesterday courtesy of a reader. It's Bucs head man Lovie Smith talking about Johnny Football.
Lovie is speaking after Johnny Football's pro day at Texas A&M and Lovie comes in at about the 3:45 mark, followed by analysis from longtime Colts GM Bill Polian.
Lovie had more praise for Johnny Football this morning at a charity event in Tampa. Unfortunately, Lovie was chatting for a TV camera and Joe couldn't take clear enough notes to share. But the message was clear, Lovie thinks Johnny Football is a special player. Of course, that means little in the Season of Smoke, aka the days leading up the NFL Draft.