Key To A Guard? Brains
April 30th, 2014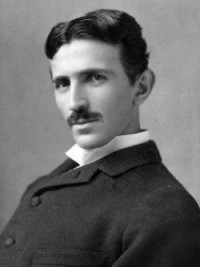 Yes, the Bucs should be looking for a guard. Right now, as the final hours of April 2014 fade away, the thinnest if not weakest unit on the Bucs is the offensive line.
Joe doesn't have to go into great details, but banking on the return of Carl Nicks is dangerous and there is already a hole at right guard. So, realistically, the Bucs need to fill two openings.
When speaking with the Tampa Bay pen and mic club yesterday, Bucs general manger Jason Licht did not deny the offensive line need more substance. While he cautioned against drafting a tackle to play guard, Licht did say the most important element for a guard may not be so much brawn, but brains.
"You want a player that's first of all smart, because you have a lot of bullets flying around you when you go inside," Licht said. "You want a player that's strong, that can bend and all those types of things. Some players are tackles only, some tackles are left tackles only. It's a skill set that you look for that you can tell by the movement and the way that he plays, and then also the big important part of it is interviewing the kid and knowing his coaches and knowing how intelligent he is to make the switch."
If Joe didn't know any better, he'd swear Licht was talking about Texas A&M tackle Jake Matthews, who virtually every football pundit said is about the safest pick imaginable.
Yes, Joe knows the Bucs — and many other teams — preach the best-available-player theory, but let's be honest, teams aren't going to waste a high draft pick choosing a player at a position that is already a strength and where an All-Pro is already entrenched.
And while no general manager in his right mind would draft a guard at No. 7 (Scratch that. Arizona, with Licht as its No. 2 personnel man, drafted a guard at No. 7 last year), it will be interesting to see what Licht would do if tackles Greg Robinson, Taylor Lewan and Matthews are all on the board when the Bucs are on the clock next Thursday night.