"One Of The Issues We Had With Him"
March 22nd, 2014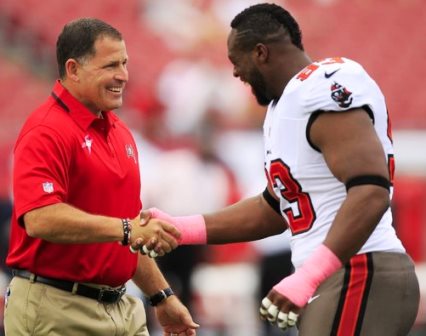 It's never good for a head coach's legacy when one of his respected players calmly and quietly talks about how the team had multiple issues with the coach.
Greg Schiano is feeling that pain today.
Linebacker Jonathan Casillas jumped on the WDAE-AM 620 airwaves and painted a clear picture of Schiano being a fish out of water in the NFL — as in a college man floundering in a grown-up world.
Joe's got the full audio of Casillas below. Schiano lovers be cautious.
Among other things, Casillas explains that Lovie Smith has a contrasting style: "he knows how to talk to grown men." Casillas also says NFL players "all got big egos" and require a communication style Schiano didn't know. Casillas also said Schiano was a "great dude" with pure intentions, but his game plans needed "manipulation."