One More Year For Bobby Rainey
March 5th, 2014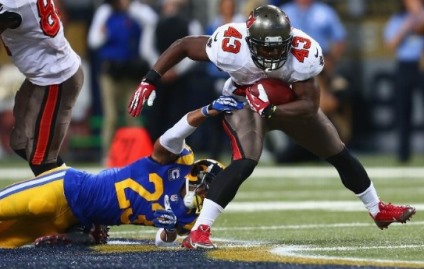 Without all the boring details of what it means to become an exclusive rights free agent, the Bucs avoided that situation with running back Bobby Rainey. They signed him today to a one-year deal, yes, a one-year deal for 2014.
Rainey enters his third NFL season. He started with the Ravens and sports a 2013 Super Bowl ring.
Rainey did a heck of a job off his coach late last season. There's no question the Bucs have a deep stable of running backs, with Doug Martin, Mike James and Rainey, the only one of the bunch not coming off a major injury.