No Stock Placed In Johnny's Pro Day
March 27th, 2014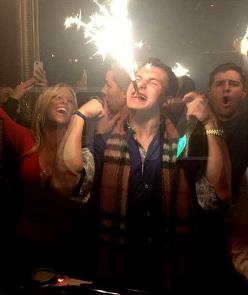 Updated 10:18 a.m. – NFL Network and the NFL world are thoroughly dialed in to the Pro Day of Johnny Football, 11:30 a.m. today at Texas A&M.
Hell, even a former leader of the free world and a head of state are attending. But don't expect Joe to care.
Regular readers here know Joe would dive head first at the chance to draft Johnny Football or Teddy Bridgewater in May. The Bucs need to seize an opportunity at quarterback. The timing is perfect.
However, Joe can't put any stock in Pro Day performances for quarterbacks. They're scripted — by the shorts-wearing quarterback themselves. They're phony. There's no defense. There's absolutely nothing shown that can't be seen on college game film.
But the biggest reason a Pro Day is meaningless for Johnny Football, or any other draft-hopeful QB, is because any team interested will bring Johnny to their facility and work him out on their terms, and grill him on his football knowledge under duress. That's what really counts.
So dazzling or discouraging, sizzling or sorry, precise or painful, Joe will put no stock in Johnny Football's Pro Day today, even if Lovie Smith says it's important, as he told Joe yesterday.
Update 10:18 a.m.: Chris Mortensen of ESPN is reporting Johnny Football will buck tradition and wear a helmet and shoulder pads through his workout.