Bad News On Revis Trade
March 11th, 2014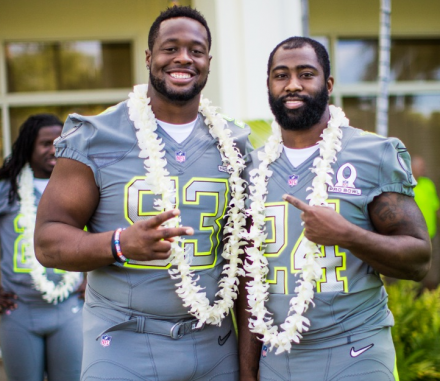 NFL employee/NFL Network reporter Ian Rapoport is being fed a steady diet of information about a potential Darrelle Revis trade, and he's delivering troubling but expected news to Bucs fans tonight.
About 8 p.m., Rapoport Twittered word that a Revis-to-Browns deal is on life support.
@RapSheet: A trade for Darrelle Revis by the #Bucs is now considered unlikely. He won't cut his pay to join the #Browns. Others willing to wait.
This is no surprise, as Joe wrote earlier. Why would Revis adjust terms of his Bucs contract, which brings him little to no guaranteed cash? If Revis is cut (Joe's still shaking his head at that madness), then he would have suitors that would offer him at least $30 million guaranteed for three years. Plus, why would he want to go to Cleveland if he didn't have to?
There's still time for the Bucs to come to their senses and keep Revis. He's not replaceable, and it's worth seeing just how much he can thrive in Lovie Smith's defense. Heck, Lovie himself was excited by having Revis as a core player just a few short weeks ago.