Door Opens For Nickerson, Raheem Return
January 1st, 2014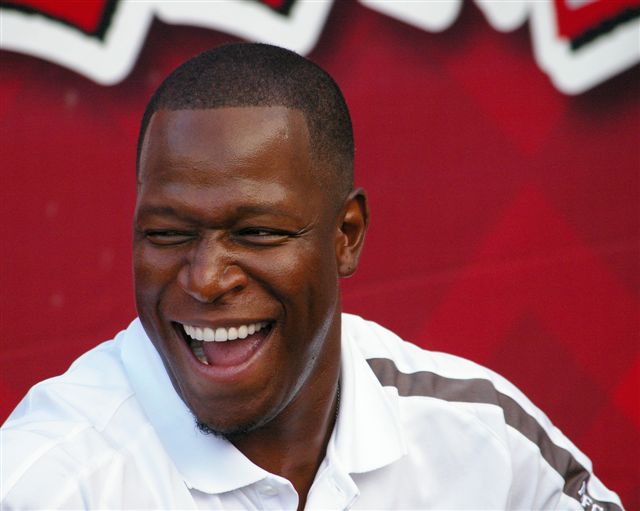 New Bucs head coach Lovie Smith hired Bucs icon Hardy Nickerson — out of the Buccaneers radio broadcast booth — as his linebackers coach in Chicago back in 2007. Nickerson only lasted a season before getting out of the business, but he wants to back into NFL coaching.
Nickerson made his first return to Tampa in December as a guest of the Buccaneers organization (interesting timing) and shared his thoughts on WDAE-AM 620.
Unless there was some sort of bad blood with Nickerson and Smith, Joe has to think Nickerson will get a chance to interview to be on Smith's new staff.
Now don't go jump of a ledge with this next one, but Joe wonders whether Smith will look to Raheem Morris to coach his defensive backs.
Remember, Raheem was with the Bucs for many years as an assistant and knows the Smith's defense. He also was a hell of a defensive backs coach (Bucs secondary was No. 1 in 2007) before getting throw in over his head as head coach.
Raheem was part of Mike Shanahan's Redskins staff and still has a home in Tampa. And Joe's been told Raheem was very close with Team Glazer. Also, nobody remains with Tampa Bay from Raheem's Buccaneers secondary in 2011. That, Joe assumes, wouldn't make it weird for Raheem to return to his roots.
Don't be shocked.