With The Seventh Pick In The NFL Draft …
December 15th, 2013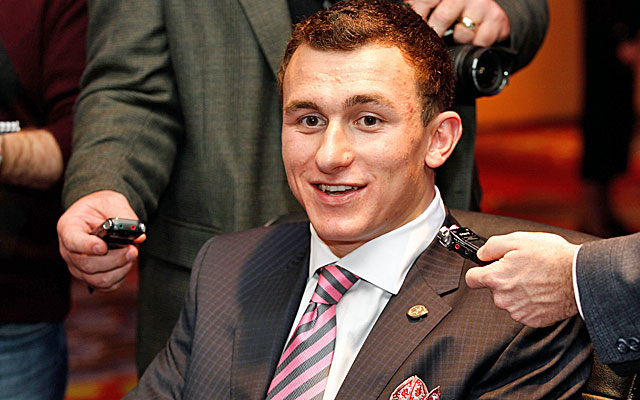 The draft-position jockeying for Week 15 is over for the Bucs. If the season ended today, the Bucs would have the seventh overall pick.
Thanks for winning, Vikings and Bills!
The Bucs are tied with Altanta, Cleveland, Oakland and Jacksonville at 4-10, but the Bucs have the toughest strength of schedule, so the Bucs would lose all tiebreakers. Houston and Washington are battling for the dubious No. 1 pick, though Washington traded their pick away to help land Robert Griffin, III.
If the Bucs pick 7th, Joe's darn confident a quality quarterback prospect will be sitting their for the taking.