Freeman Leaks Not From One Buc
November 14th, 2013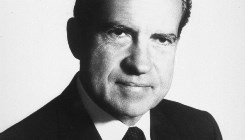 It has been awfully quiet recently over at One Buc Palace. Quiet in that there has been little to no drama.
This welcome change came right about the time leaky, sleepy former franchise quarterback Josh Freeman was thrown off the team. Joe has stated many times this is no coincidence.
Joe remembers all the vile and nasty things allegedly sprouting out of One Buc Palace, often dealing with Freeman, whose camp instantly would Twitter how the Bucs were leaking information to sully the reputation of their prized client and that there will be hell to pay with the NFLPA (nevermind that Freeman's play would ever stain his reputation. #Sarcasm).
Well, the cat is out of the bag. While making his weekly appearance with the one and only Chris "Mad Dog" Russo on the show that bears his name, "Mad Dog Unleashed," heard exclusively on SiriusXM Radio, Tampa Tribune NFL writer eye-RAH! Kaufman assured Russo that the leaks about Freeman were not coming from Enigma-like coded messages at One Buc Palace.
When discussing the Dolphins/Richie Incognito/Jonathan Martin issue and how so many NFL investigations whither and die on the vine without finding any information, Kaufman segued into the NFLPA study as to who was leaking Freeman's confidential information to the fourth estate.
eye-RAH! Kaufman: Some of these investigations, Chris, it's amazing how they dissolve into nothing. I'm going to give you an example: Remember when [Chris] Mortensen reported about six weeks ago about Josh Freeman and he was in that drug program? Chris, the next thing you know [NFLPA director] DeMaurice Smith is on the next flight down here to Tampa. There's a big grandstand in front of the cameras. "We are going to conduct a thorough investigation! We will find out who leaked this information, this private information."

Chris, you're going to never going to hear one further word about that. And I'm going to tell you why: My information — and it's pretty solid — is the Bucs didn't release that. It didn't come from One Buc Place. I think it came from Freeman's own camp. …

Chris "Mad Dog" Russo: I agree, I agree.

Kaufman: And as a result of that Chris, the union doesn't like where that leads and [the leaks] might have come with Freeman's expressed knowledge. And you are never going to hear anything about it.
Now Joe has to confess he has heard strong rumors to this effect, but could never get anyone to go on record with this so Joe just tucked the information under his cap. Now that eye-RAH! has spilled the beans, Joe feels compelled to share that he gathered similar information and understands the Bucs were furious at the accusations and eagerly welcomed an NFLPA investigation to clear everyone's name at One Buc Palace.
And as eye-RAH! suggested, if the NFLPA finds it was Freeman and/or his camp who were planting stories, they are not going to out one of their own and drag one of their members through the mud. That just won't happen.
Sometimes, silence is deafening.