Gerald McCoy: Midseason All-Pro
November 5th, 2013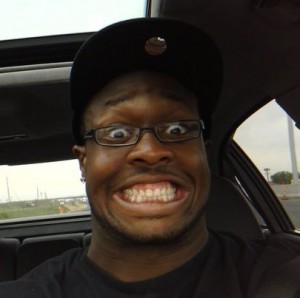 OK, OK, OK. Joe has heard the cries of the soccer moms out there demanding Joe write something positive about a team that has won but one game in its last 14 outings. Joe's already done that today, but Joe can assure you, one has to dig and dig deep to find positives about an 0-8 team.
So Joe spend the good part of the day researching and finally came up with the ice cream needed to give all the little soccer players a reward for showing up to the game on time, despite the fact they lost by nine goals. Bucs defensive tackle Gerald McCoy is a midseason All Pro. Yes, really. That's what Khaled Elsayed of Pro Football Focus typed. In the same sentence with J.J. Watt, no less.
Defensive Interior – Ends: J.J. Watt, HOU and Gerald McCoy, TB

If you didn't see this coming you're not watching enough football. His sack numbers aren't as high but Watt leads his peers in defensive stops in the run game (23) and quarterback disruptions (41). He's still the best player in football. When you watch McCoy make plays you forget briefly all about the struggles of Tampa Bay. He's so good on every down.
Damn that Bucs rock star general manager Mark Dominik for drafting GMC!
If that is not enough evidence for you, consider Ben Stockwell, writing for the same outfit.
For anyone who keeps a close eye on the Bucs' defense you will know that bright spots are few and far between, but there are some that are extremely bright and catch the eye and two of those did again [Sunday]. Up front, Gerald McCoy was as ever the leading light in the Tampa Bay pass rush proving far too hot to handle for Seattle tackles and guards alike with some eye-wateringly quick pressure that often had Russell Wilson bailing from the pocket before he had set at the top of his drop-back. This was a welcome bounce back for McCoy in the passing game having registered his first negative grade of the season last week recording only one hurry against the Panthers. Six total pressures yesterday matched his season high and earned him his highest single game pass rush grade of his career.
GMC, the best defensive tackle in the game, yet somehow Bill Sheridan can't take advantage of this to generate pressure from the ends?
Maybe if the Bucs weren't running so many silly stunts, with GMC's disruption, defensive ends might be able to bruise a quarterback instead of running around in the flat guarding nobody?
GMC has turned into a warrior. Too bad some folks are actually of the mind he should be cut? Imagine.