Gameday Tampa Bay
November 24th, 2013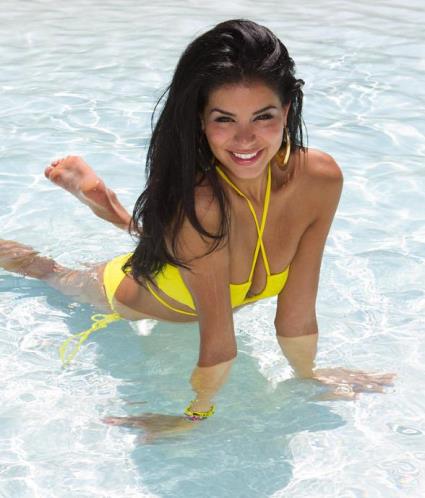 Game 11
Bucs (2-8) at Lions (6-4)
Kickoff: 1 p.m.
TV: WTVT-TV, Channel 13, locally. Outside the Tampa Bay area, DirecTV Channel 708.
Radio: Buccaneers Radio Network (in Tampa WFUS-FM 103.5, and WDAE-AM 620); SiriusXM Channel 136.
Weather: Per AccuWeather.com, good thing the Bucs are playing in a soulless dome today because the weather in Detroit is ugly. For Bucs fans who may brave the elements to tailgate, it is in the low 20s this morning and by kickoff should be a toasty 25 degrees and that should hold through late afternoon.
Odds: Per FootballLocks.com, Lions -8.
Outlook: Matthew Stafford, amazingly, has taken the fewest sacks among NFL starting quarterbacks while attempting the most passes. You think the Bucs' pass rush can get to him? Highly doubtful. And that should be a giant problem for the Bucs' depleted secondary, which will be relying heavily on injured Johnthan Banks (shoulder) and Leonard Johnson, who has been disappointing in his second year.
Reports out of Detroit have been raving about how tight end Brandon Pettigrew has had a complete season and is getting more involved, and the Lions get back their No. 2 receiver Nate Burleson, which means Bucs fans likely won't benefit from the Lions trotting out Michaeal Clayton Kevin Ogletree. And then there's Reggie Bush out of the backfield, in addition to all things Calvin Johnson.
This should be a nightmare game for the Bucs if they can't generate a pass rush.
*Fun note: "Run Micheal Run" Spurlock returns punts for Detroit.
So with the the Bucs' secondary decimated by suspension and injury, and the Lions likely getting back Burleson, this is ripe for a blowout. Joe thinks the only way the Bucs can win is if they play keepaway. Let the newfound rush blocking for the Bucs lead the way. Feed the ball to Bobby Rainey.
The old adage of "Offenses can't score if they don't have the ball" certainly applies today.