Dolphins Absorb Nearly 4.5 Sacks A Game
November 8th, 2013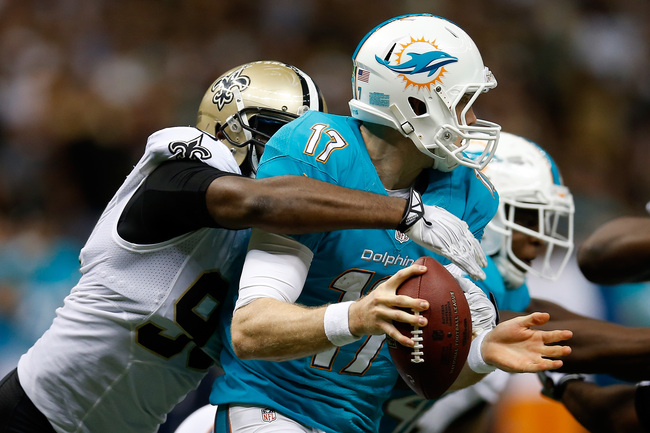 It's the sack-challenged Bucs against the sad Dolphins pass blocking.
Fins quarterback Ryan Tannehill has taken 35 sacks this season, which leads the NFL. The Bucs, well, they rank 26th in the league with 17 sacks and a heinous total of seven from their defensive linemen. It's a somewhat ironic matchup on the night honoring the man known as the "QB Killa."
Will the Bucs unleash their front four and see what they can do without stunting? Do the Bucs even remember how to play that way?
Joe's confident the Bucs will "stay the course" and blitz and blitz and look for big plays. Yes, Tannehill can move, but the Bucs should be able to break their streak of failing to contain a quarterback in the pocket.
There should be plenty of big plays on the table for the Bucs' defense Monday. For Joe, the bigger question is whether the Bucs can find ways to score points in the second half. It's almost impossible to win when you can't — the painful lesson of 2013.